We appreciate your patience as we strive to respond both quickly and effectively to the evolving nature of the COVID-19 situation. Due to our limited capacity we may be slower to respond to emails and phone calls during this time. Thank you in advance for understanding.
We are now offering online pre-ordering for our farmers markets.
Connecting Cultures Through Farming and Food.
Transplanting Traditions provides refugee adults and youth access to land, healthy food and agricultural and entrepreneurial opportunities. The farm provides a cultural community space for families to come together, build healthy communities and continue agricultural traditions in the Piedmont of N.C.
Watch this video to learn more about us:
Support Farmers. Support Refugee

s

Many of the farmers at Transplanting Traditions, and others in the refugee community, have lost their jobs due to the coronavirus.

Farmers are relying more than ever on income they earn from selling through Share-a-Share and the refugee community is relying more than ever on Share-a-Share to access emergency food.

Please consider donating to this crucial program.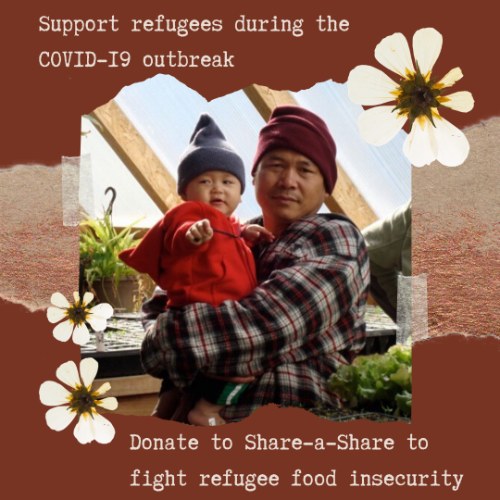 Transplanting Traditions Works With
155
Refugee Adults
& Children


We've brought
$700,806
of income to farmers

We've grown
600,000 lbs
of produce to date


Credit: Natalie Ross
Our 2020 regular CSA season is sold out, but you can still sign up for our 2020 Winter CSA Waitlist!
Learn more & sign-up here:
Help us Grow!
Your contribution supports Transplanting Traditions in connecting refugees from Burma to traditional food, land access, and entrepreneurial opportunities.

Credit: Natalie Ross

Join Our Mailing List
Find out about upcoming events, volunteer opportunities, etc.
Meanwhile, at the Farm . . .