Betsy Jackson
Farm and Educational Programs Manager
Betsy discovered her passion for growing plants when she began gardening in 2012. Previous to this discovery, she earned a masters degree in social work and worked in the mental health field. Betsy began working on an organic farm on the California coast in 2014. She learned to grow vegetables, fruit, and, eventually, cut flowers. She earned a Certificate in Ecological Horticulture from UC Santa Cruz, then farmed for several years in the northeast, first on a CSA farm in New York and then on a cut flower farm in northwestern Connecticut, where she also managed a small vegetable and berry operation. Betsy has lived in many parts of the U.S. throughout her life and moved to NC to join the team at TTCF in 2019. When she is not at the farm, Betsy's passion is rock climbing, and she spends her weekends outside, climbing and hiking.
bjackson@transplantingtraditions.org

Ellen Libby

Business Development Coordinator
Ellen was born in South Korea and was adopted into a New England family where she grew to love the mountains of Vermont and the coasts of Maine. She attended Old Dominion University to earn her BA in International Studies and established her career in marketing and communications for start-up technology companies in northern Virginia. Ellen switched to the nonprofit sector where she found her passion in global health and then went on to earn her Master of Public Health (2018) from Eastern Virginia Medical School. Ellen is thrilled to be an Americorps VISTA at TTCF. Her motivation is driven by the desire to help develop dependable livelihoods for the refugee population and explore new social enterprise opportunities to support the long-term sustainability of TTCF. Ellen enjoys traveling with her partner, Buzz, spending time with her family and friends, volunteering with local nonprofits, hiking, and eating delicious farm-to-table food.
elibby@transplantingtraditions.org
Elly Goetz
Associate Director
Elly, a North Carolina native, has a BA in Sociology from the University of Colorado, and a MA in Regional Planning from Pratt Institute. Elly began working with agricultural communities in Latin America. As the Executive Director of Un Mundo, a grassroots organization based in rural Honduras, for 8 years Elly led the organization from incubation to a robust regional initiative offering educational, health and economic development programs. In 2015, she relocated back to NC and stepped into the role of Executive Director at Benevolence Farm, guiding the organization to successfully launch as a residential and agricultural social enterprise program serving formerly incarcerated women. Elly has been involved with TTCF since 2015, initially as a member of the advisory board and later serving on the first TTCF Board of Directors. Outside of work, Elly spends most of her time hiking, biking and dancing with her husband Elias and her daughter, Micaela.
egoetz@transplantingtraditions.org


Haeku Paw
Executive Assistant
Haeku was born in a small village near the border of Thailand and Burma. She and her family moved back to Burma when she was four due to the attack on the border. In 2000, she and her family fled home to Mae La refugee camp in Thailand. She came to the US in 2008 and lived in Denver, Colorado before moving to North Carolina in 2010. In 2020, she graduated from the University of Mount Olive with a business administration accounting degree. She joined the Transplanting Traditions team in October of 2020 as Executive Assistant and also works as a phlebotomist at UNC Rex Hospital. Her hobbies are cooking and baking, exploring different styles of food, sewing, and hiking.
hkpaw@transplantingtraditions.org
Hagan Capnerhurst
Fundraising and Communications Coordinator
Hagan grew up in a small, rural town in South Carolina and studied Sustainability Science at Furman University. After graduating in 2017, she moved to Ann Arbor, Michigan to begin her master's program at the University of Michigan's School for Environment and Sustainability (SEAS). There she worked in an agroecology lab and completed a thesis on Michigan tart cherry growers' responses to an invasive fruit fly. Before joining TTCF, she worked as a research assistant at SEAS and served as a museum technician at the Research Museums Center. With a background in conservation ecology and environmental justice, Hagan is devoted to furthering the work of ecologically sustainable and socially just food systems and is excited to continue this work as an AmeriCorps VISTA at TTCF. Outside of TTCF, she enjoys teaching, singing, getting creative in the kitchen, and exploring local parks with her dog Boots.
hcapnerhurst@transplantingtraditions.org

Hsar Ree Ree Wei
Incoming Executive Director
Ree Ree was born in a refugee camp in Thailand and resettled to the USA in 2006 with her family. Ree Ree studied Community and Justice Studies and Forced Migration and Resettlement Studies at Guilford College. She is passionate about immigration justice, cultural food access, uplifting community voice, and community service. Her passion was born out of her lived experiences and desire to keep the Karen traditions alive along with ethnic minority groups in Burma. She has been involved with TTCF alongside her parents Zar Ree and Lion Wei, who are CSA farmers, since 2012 and became the Youth Program Coordinator after graduating from high school. Ree Ree now serves as the incoming Executive Director to lead the organization. In her free time, Ree Ree makes pottery, paints, spends time with her niece and nephews, and watches crime shows.
hrwei@transplantingtraditions.org
Kelly Owensby
Acting Executive Director
Kelly began working in sustainable agriculture in 2005 after graduating from UNC-CH with a degree in cultural studies. She worked on eight vegetable and flower farms in N.C. before shifting her work towards community development and founding Transplanting Traditions Community Farm in 2010. She is particularly interested in how Transplanting Traditions is a platform to generate income, uplift and share cultural traditions around farming and food, foster community and provide a space for the refugee community from Burma to recreate home after the upheaval of re-settlement. Kelly was raised in western N.C. and has lived in N.C. her entire life. Outside of Transplanting Traditions, she studies herbalism, gardens and loves building, cooking and creating.
kowensby@transplantingtraditions.org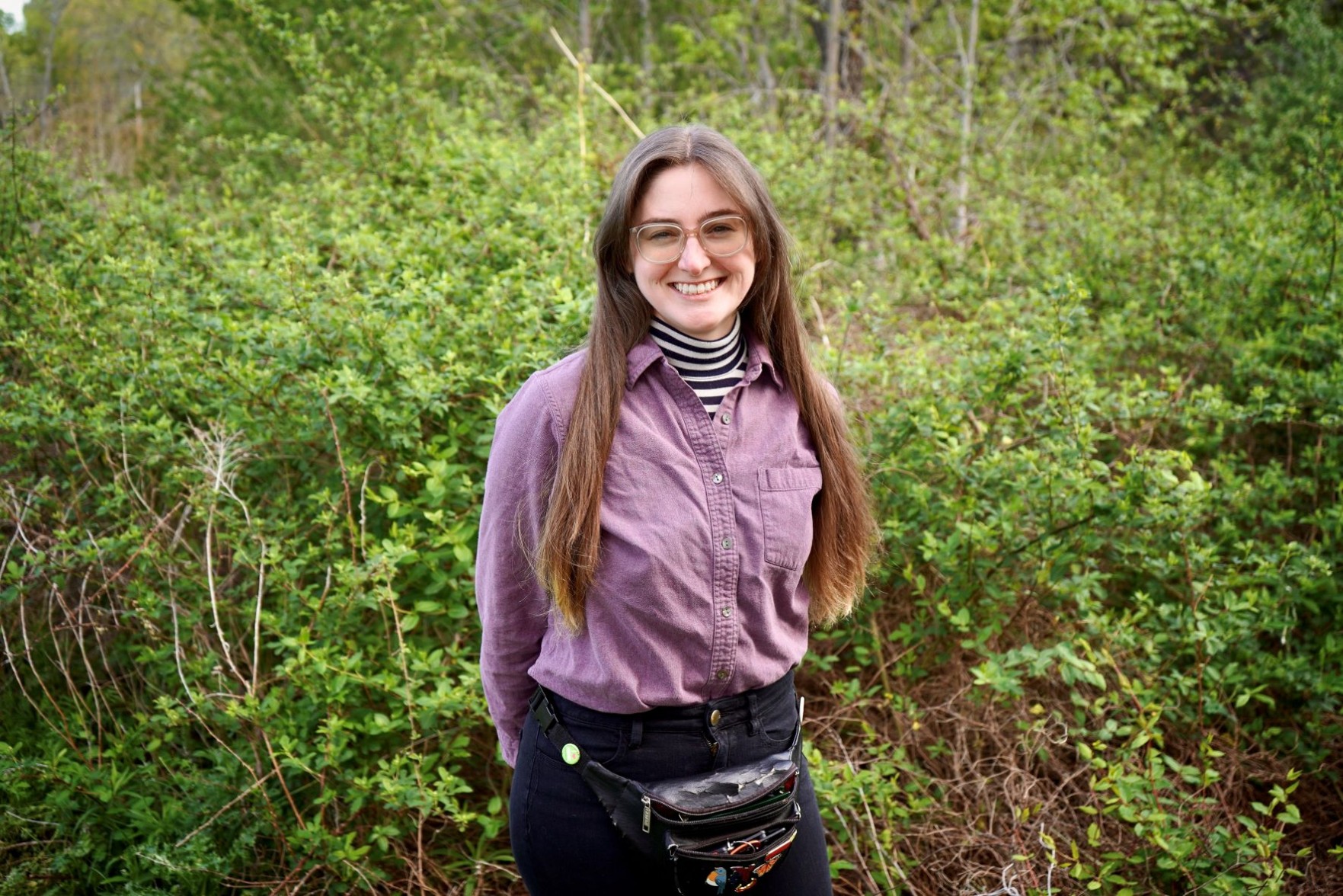 Maung Pau
Food Distribution Coordinator
Maung Pau was born and raised in the Chin state of Burma. He attended school and served as the village chief before moving to Malaysia for eight years and then to the U.S. in 2008. As TTCF's Food Distribution Coordinator, Maung Pau manages delivery of CSA shares and restaurant orders to our Durham locations. He also works alongside his wife, CSA farmer Cingh Neam, assisting with field preparation, planting, harvesting, washing and packing for CSA and the Saturday Carrboro Farmers' Market. He provides full care for their flock of laying hens as well. Maung Pau enjoys helping other farmers with tasks and repairing things around the farm as needed. Being at TTCF reminds him of home and he appreciates the community he has with the other farmers. When he has time away from the farm, Maung Pau enjoys traveling and especially likes going to the beach.
Mookho Paw
Assistant Farm Manager
As Assistant Farm Manager, Mookho Paw helps with all aspects of the farm operation, manages the Share a Share distributions, and assists in managing the CSA and the greenhouse. She is also TTCF's interpreter, and thanks to her skills in English, Karen, and Burmese, she facilitates meetings and other communications with farmers.
Mookho is farmer Tri Sa's eldest daughter, and in 2018, she began growing flowers in her mother's plot. She now manages a successful flower CSA operation. When she's not growing flowers or working as a farm manager, Mookho is helping her mother harvest for CSA shares and for market. In her free time she likes to cook and hike, and especially enjoys camping and rafting in the mountains.
mookhopaw@transplantingtraditions.org
Paw Moo
Greenhouse Manager
Paw Moo grew up in Burma, and moved to the U.S. in 2006. She loves being Greenhouse Manager because she gets to help TTCF staff and other farmers by getting seeds and plants ready for them. She enjoys watering and taking care of the seedlings. She gets to work outside on beautiful days, and inside the greenhouse when it's not so nice out. Sometimes her father, mother, husband, and niece come to the farm to visit and to help. She did not grow up farming, so she has learned all her farming skills at TTCF. In addition to working full-time at UNC and being greenhouse manager, she grows traditional Asian crops for the Share a Share program. Her favorite thing to grow is spicy peppers. She loves them most when they're very hot! Her friend gave her some special seeds and they are the best that she has found.
Tah Htu
Landscape Manager
Tah Htu grew up as a child of farmers in a village in Burma and then became a farmer himself. He and his family lived in Thailand for nine years before coming to the U.S. in 2006. At TTCF, Tah Htu manages the farm landscape, mowing and trimming the farm common areas and outside field edges. He also helps his wife, CSA farmer Ha Na, with all aspects of their farm business, including prepping beds and transplanting as well as harvesting, washing and packing vegetables for the CSA. Tah Htu loves farming and says it is a part of who he is. In addition to working at the farm, Tah Htu works full time on the housekeeping staff at UNC. In his free time he loves to cook using the vegetables he grows, especially in curries and soups. He also enjoys spending time with his children and his five grandchildren.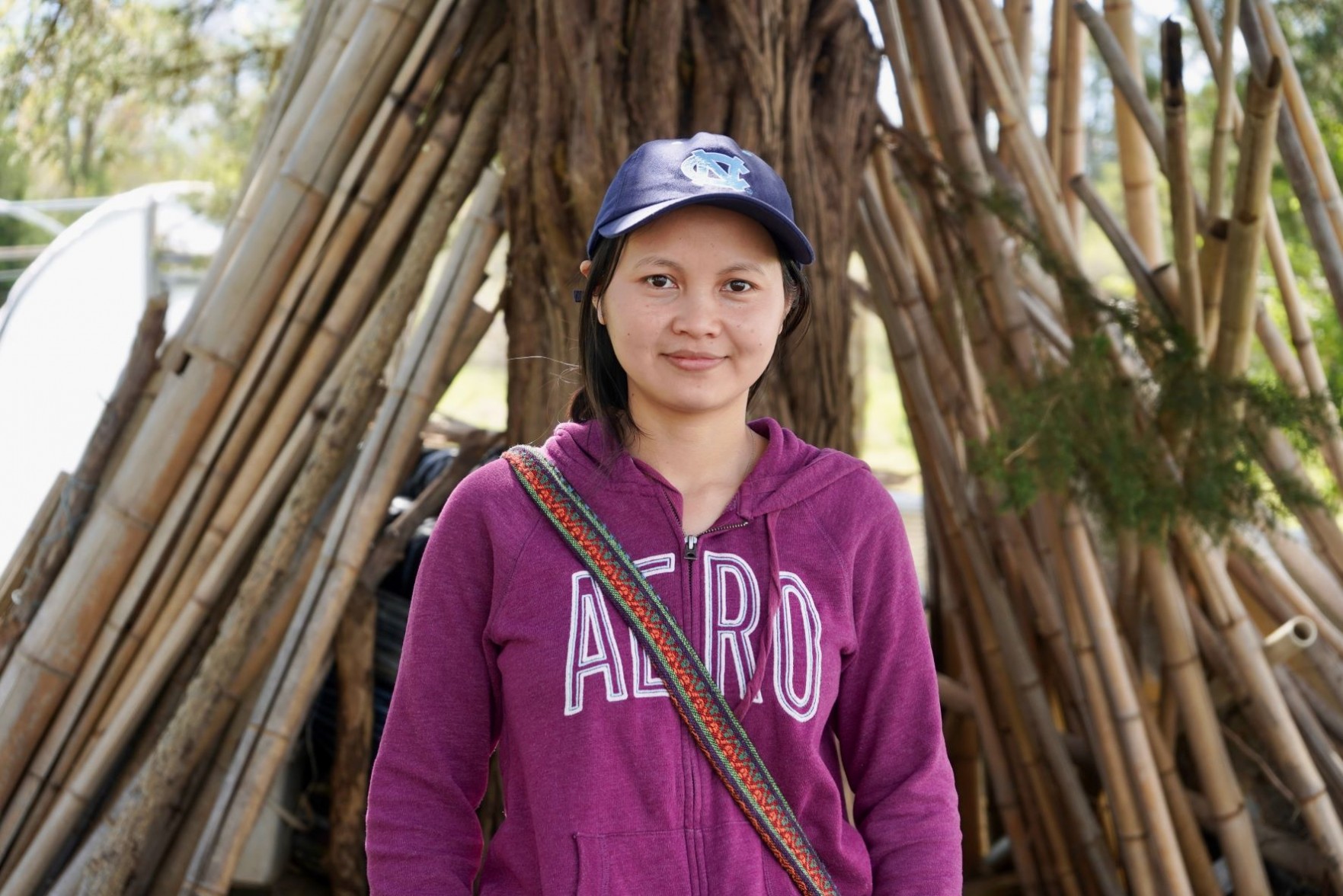 Thadah Wah
Program Photographer
Thadah Wah has always been inspired by her mom, CSA farmer Tri Sa, and her farming. Growing up in a refugee camp in Thailand, there was not a lot for Thadah to do besides going to school. She helped her family with watering the plants, weeding, and harvesting vegetables in their small garden there. Thadah moved to the U.S. with her family in 2007. Despite being a full-time student, Thadah helps her mom at the farm with harvesting vegetables, packing CSA shares, and selling at the farmers' markets. She has been taking pictures of her mom's vegetables since TTCF began. Being able to share pictures of the farm with her friends and family that live far away makes her happy. She became the Program Photographer in 2020. Thadah loves to hike, travel, and take pictures.