BROCCOLI
Did you know?
Broccoli is an edible green plant in the cabbage family whose large, flowering head is eaten as a vegetable. Broccoli has large flower heads, usually green in color, arranged in a tree-like structure branching out from a thick, edible stalk. The mass of flower heads is surrounded by leaves. Broccoli resembles cauliflower, which is a different cultivar group of the same species.
Broccoli is a super-food for a reason. It is high in vitamin C and fiber and some even say it has anti-cancer properties.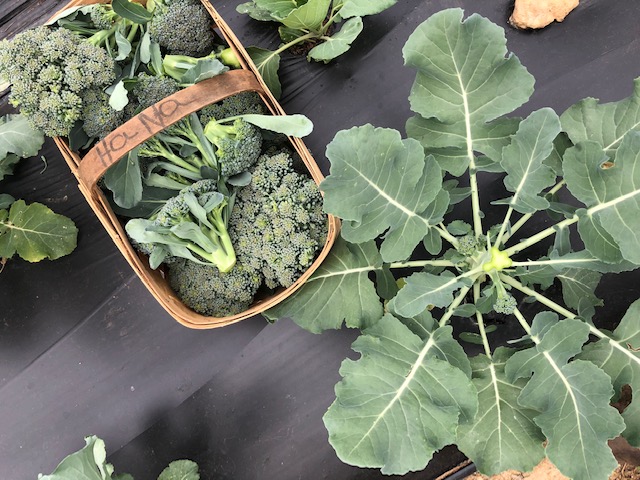 Broccoli and Pepper Stir-Fry
INGREDIENTS:
1 tablespoon canola oil
1 tablespoon grated fresh ginger
1 bell pepper, chopped
1 bunch broccoli, cut into florets (6 cups)
1 bunch scallions, sliced
1/4 cup hoisin sauce
1 tablespoon toasted sesame seeds
DIRECTIONS:
1. In a large skillet, heat the oil over medium-high heat. Add the ginger and cook until fragrant, 30 seconds.
2. Add the bell pepper, broccoli, and scallions and cook, tossing often, until the broccoli is crisp-tender, 3 to 5 minutes.
3. Add the hoisin sauce and ¼ cup water and cook, tossing, until tender, 2 to 3 minutes. Sprinkle with the sesame seeds.