CAULIFLOWER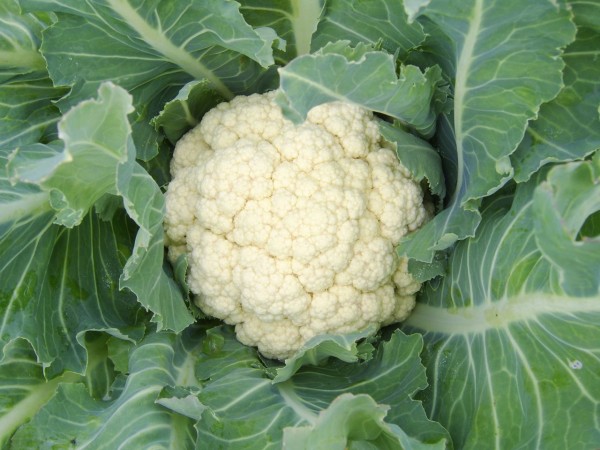 Photo credit: Thadah
Cauliflower, like its relative broccoli, is high in vitamin C and fiber while being low in fat and carbohydrates, making it a great super food. It can be roasted, boiled, fried, steamed, or eaten raw. Although most of us tend to take off the outer leaves and stalks, the leaves are also edible and nutritious. For even cooking, break the florets into similar-sized pieces. After eight minutes of steaming or five minutes of boiling, the florets should be soft but not mushy (depending on size). Stirring while cooking can break the florets into smaller, uneven pieces, so easy with the stirring!
RECIPE: Roasted Garlic Cauliflower from allrecipes
serves 6
INGREDIENTS:
2 tablespoons minced garlic
3 tablespoons olive oil
1 large head cauliflower, separated into florets
1/3 cup grated Parmesan cheese
salt and black pepper to taste
1 tablespoon chopped fresh parsley
DIRECTIONS:
1. Preheat the oven to 450 degrees F (220 degrees C). Grease a large casserole dish.
2. Place the olive oil and garlic in a large resealable bag. Add cauliflower, and shake to mix. 3. Pour into the prepared casserole dish, and season with salt and pepper to taste.
4. Bake for 25 minutes, stirring halfway through. Top with Parmesan cheese and parsley, and broil for 3 to 5 minutes, until golden brown.