SALAD MIX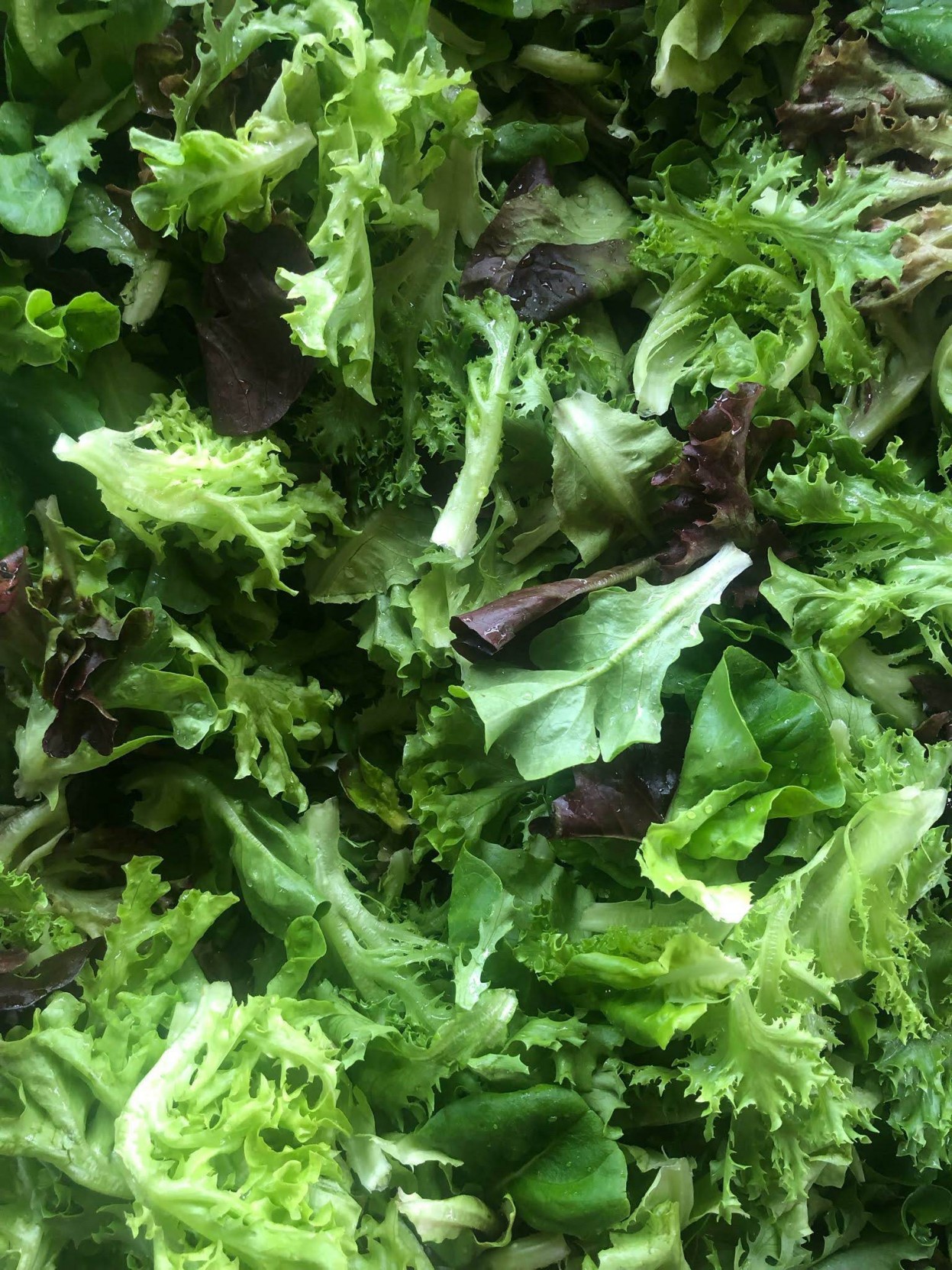 Our salad mix is a blend of baby kale and baby Asian greens such as Hon Tsai Tai and tatsoi. We harvest these greens when young and tender so feel free to eat them raw in a salad or just lightly cooked in a skillet or wok. They do well tossed into a warm whole grain salad or a Sweet and Sour Radish Stir-fry with Greens and Cilantro just before serving.
STORAGE: For optimum storage life, do not wash the salad mix until just before you are ready to use it. Line a clean plastic container with a paper towel. Remove salad mix from the bag you receive it in and layer it gently in the container. Be sure to use a container that is large enough so that the leaves are not jam-packed. Place another paper towel on top and close the container. Store the salad mix in the crisper drawer of your refrigerator for up to 10 days. This method of storage also works well for spinach, arugula, and other tender greens.
RECIPE: Miso Dressing from Food52 (makes enough for one big salad)
3 tbsp olive or peanut oil
1 1/2 tbsp rice vinegar, cider vinegar or lemon juice
2 tsp white miso (from the refrigerator section of the grocery store)
1/4 tsp sesame oil (optional)
1/2 tsp honey or maple syrup
1/2 tsp soy sauce or tamari
Combine ingredients in a bowl and whisk until smooth, adding a dash more vinegar or honey to taste. Taste and feel free to add one of the following if you like: Sriracha or other hot sauce, some grated fresh ginger or a spoonful of peanut butter.